COVID CRISIS (15 May- 7 July) 
The Second Wave of Covid-19 was becoming fearsome with each passing day. Our whole team was on board for the cause of humanitarian relief. These tough times were even tougher for the underprivileged section. Rural families and people living in the slum areas were suffering from the lack of basic sanitation facilities. Poor little children were seen being famished and sleeping with empty stomachs.
With solidarity and compassion filled in our hearts, we distributed food, the basic necessity of life to the destitute. It was a day-to-day event and over 4000 people were fed by us. It was majorly sponsored by Shubh Tradex Private Limited, in collaboration with VridhCare Organisation. Volunteer-generated seed funds also helped us through the project.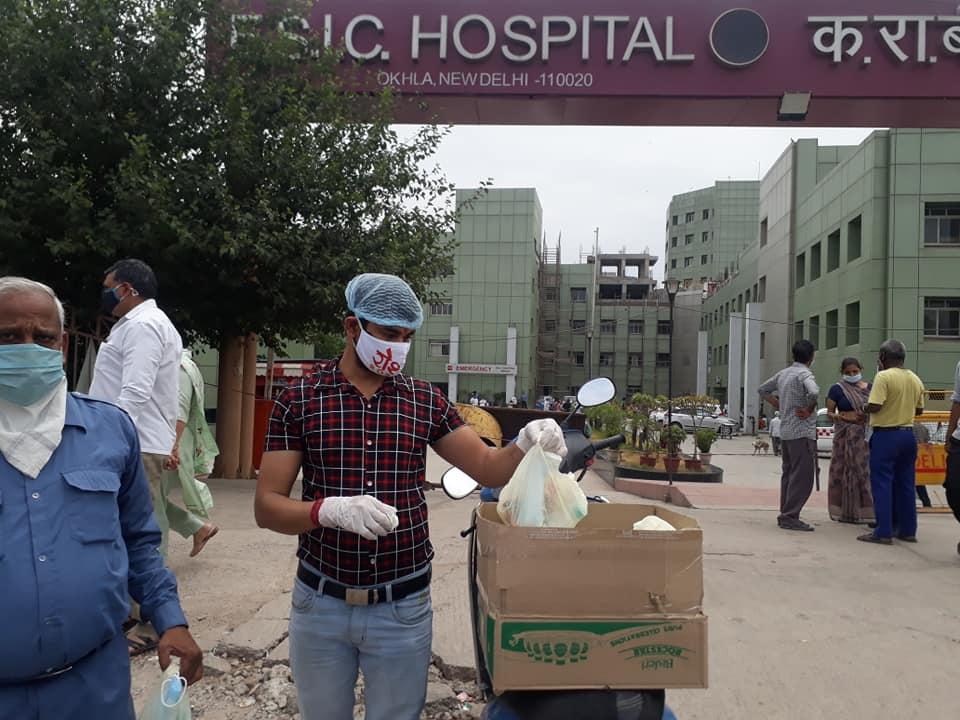 Food and health drinks were also made available by us in numerous hospitals like Safdarjung, AIIMS, Dr. Ram Manohar Lohia Hospital, Pt. Madan Mohan Malviya Hospital, ESIC Okhla. Essentials were provided to the COVID-19 patients admitted to the hospitals and their attendants. The street dwellers and the slum dwellers were also looked after for supplying food on a regular basis.
An Oxygen Concentrator was installed in the Girl's Hostel to purify air and maintain the levels of oxygen in it. This came into effect with the help of Kumar Anand – a noble member of our organization.